While designing Graphical User Interfaces is often not so fun, it is a necessary chore. We are in the midst of hooking this one up: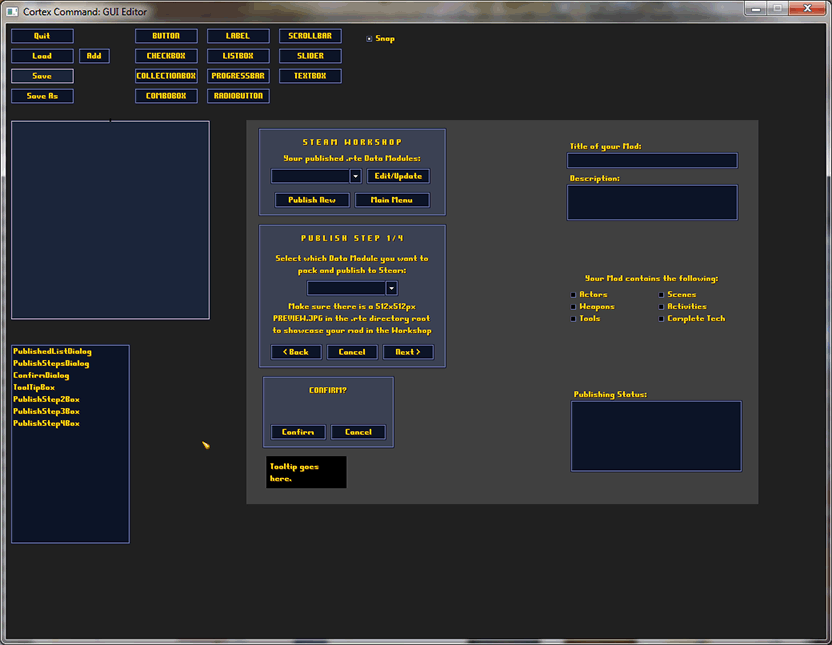 Speaking of tools; we are about to release a couple of powerful ones that will be nice for you CC sprite jockeys out there.. will be very timely for the Workshop update.
You can follow any responses to this entry through the RSS 2.0 feed.
Both comments and pings are currently closed.