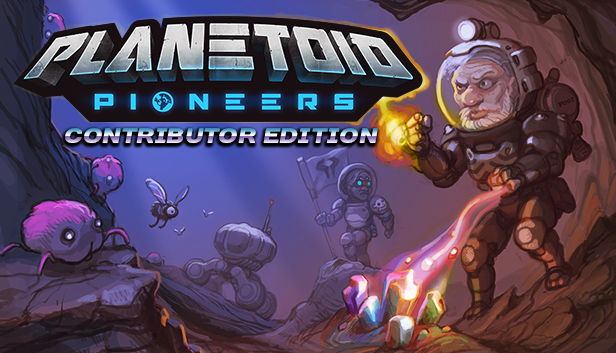 The first major build of Planetoid Pioneers Contributor Edition has been released, and it's a juicy one! Major improvements include:
Primoid gameplay runs much faster
All Editor modes run the simulation MUCH faster
Carnageoid with last-man-standing gameplay
Lots of Scene Editor improvements and added layer control features
Steam controller support now works again
Better full-screen handling; two alternatives with Alt+Enter and Ctrl+Enter
Screen shake!
There's plenty of other changes based on Contributor feedback, so head over to our repository twitter stream for the nitty-gritty details.
ALSO, we have opened up our beta branch for those of you who want the very latest features straight out of the oven! Just right click the Planetoid Pioneers entry in your library list and go Properties in the drop-down, and then opt-in to the beta under the Betas tab. (leave pw blank)
That's all for now! Next major update will be gameplay and content-focused, so stay tuned ~
– the Data Realms team
You can follow any responses to this entry through the RSS 2.0 feed.
Both comments and pings are currently closed.