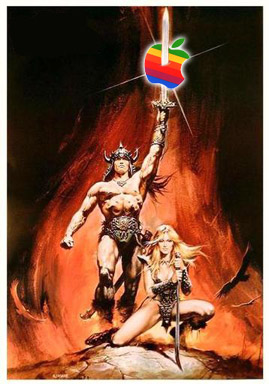 Sorry for the delay, dear mac folks – the Build 30 update of CC finally dropped after yet another round of heroic efforts by our porting guru Chris Kruger (pictured at left)! It's on Steam with full workshop integration, and also on our licensing site: http://licensing.datarealms.com. The humble download will also be updated first thing on Monday!
It took eight builds since Lua was first introduced, but there are now primitive draw functions that allow modders to, well, draw stuff. Things like simple boxes, circles, and lines can be drawn using Lua, instead of having to make a bunch of MOSRotating or MOSParticle objects with the sprites of what the modder wants displayed.
FrameMan:DrawCirclePrimitive(Vector pos, int radius, int color)
FrameMan:DrawCircleFillPrimitive(Vector pos, int radius, int color)
FrameMan:DrawLinePrimitive(Vector start, Vector end, int color)
FrameMan:DrawBoxPrimitive(Vector start, Vector end, int color)
FrameMan:DrawBoxFillPrimitive(Vector start, Vector end, int color)
On the content balancing end of things, we're aiming on giving each faction there own strengths and weaknesses in terms of durability and weapons, along with a differing play-style for each faction.
Feedback thread and more information here.
An issue often brought up about CC's difficulty is the AI, specifically, how it can direct every actor at once, while the player is limited to controlling one actor at a time.
To get players on more level ground, we've been working on a Squad function activated in the Pie Menu. Once you press it, the actor you're currently controlling becomes the 'leader,' and you can grab allied units within a specified distance around you that will follow the leader.
When the squad is disbanded, either manually by pressing the pie menu button again or having the leader die, the followers will copy the leader's AI mode at death, so you can direct large number of units to positions without having to set them on Go To one at a time.
Update: Some gifs to show that only weapons of the same "type" will be fired. That means rocket launchers will fire with rocket launchers, bullet sprayers with bullet sprayers, and so on.
Just a quick status update on
Planetoid Pioneers
.. we are having a problem:
It's too much fun messing around in it that some of us on the team (read: me) are getting distracted from actually getting work done: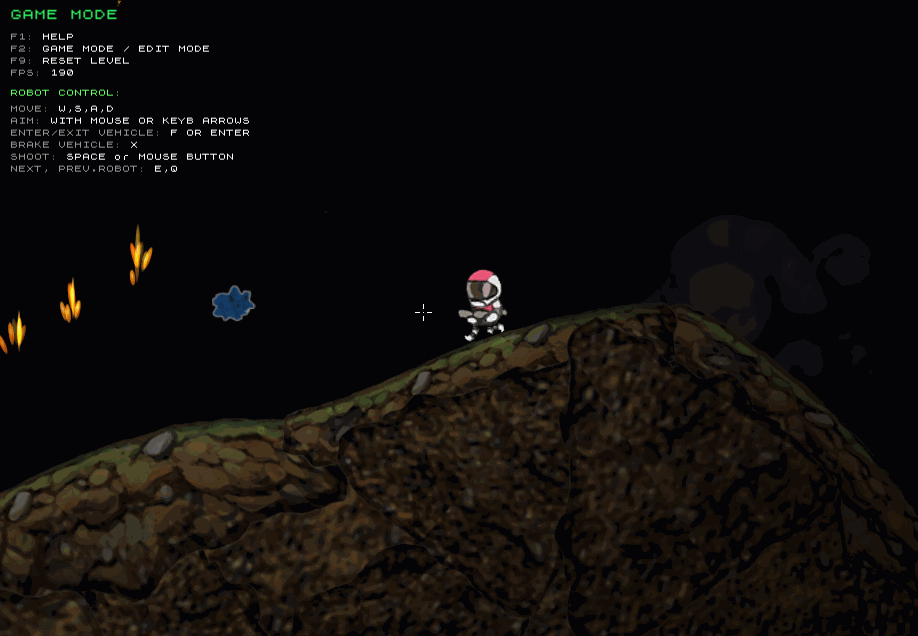 (the game is actually running at a much higher framerate than the 15FPS captured in this gif)
However, our tools are reaching a quite sophisticated level of polish, so they're pretty fun to work in too:

Another quick update: our Twitter stream has now been fixed so it will yet again announce all our code checkins
for both Cortex Command and Planetoid Pioneers.. stay tuned to it for the latest tidbits: