Hi! My name is Jake 'The Heartsman' Harold, I've recently joined the Data Realms dev team, and I'm here to tell you about the first job I did: Steam Trading Cards!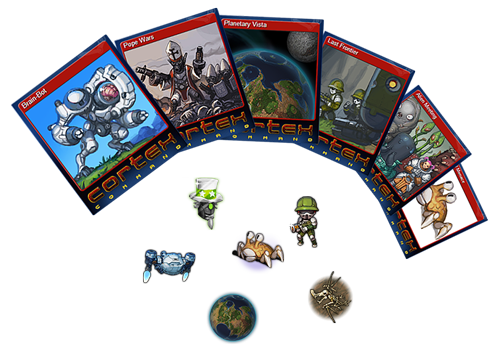 6 cards to collect, 6 badges, 10 emoticons and a bunch of Steam profile backgrounds, meaning you can now show off just how much you love Cortex Command to all your friends (and probably enemies). This is the start of a lot more Steam integration for our games; there's a lot of exciting stuff ahead of us!
You can follow any responses to this entry through the RSS 2.0 feed.
Both comments and pings are currently closed.